Smaller Doses of Life and Leadership by Jerry Rosenthal
Smaller Dose #8. It's good that you came back for more…..
---
Reading Time: 4 minutes

Length: ~900 words
It's been nearly three months since I published my last Smaller Dose. That wasn't the plan. Life was put on pause and priorities have changed. Not just for me, but for all of us. There is enough content out there already about what has transpired. And for each of us, there is much we agree with and much that seems totally absurd. I did not want to contribute to either pile, so I've remained quiet. Intentionally stuck on pause.
Many of my readers have reached out asking if all is well on my end and if they missed a Smaller Dose. I've responded that we are well and that when the time is right, a new Smaller Dose will be shared. That time is now.
So here we go…..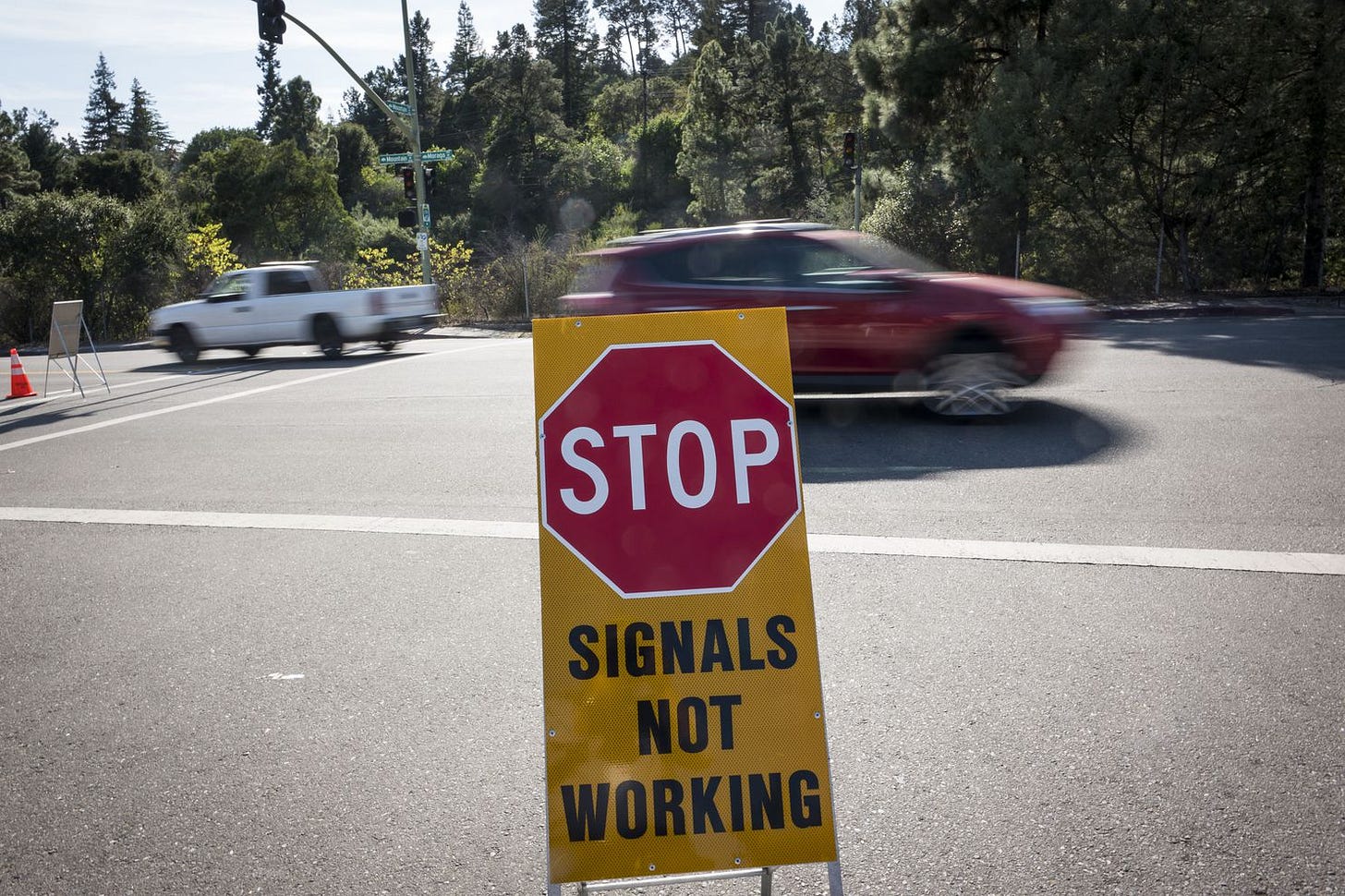 I've worked for a few large corporate entities. Nearly all of them had detailed policies and procedures in place for various emergency situations:
Electrical disruption

Water main break

Tornado warning

Active shooter

Road closures

Note: This was newly created by many businesses here in Philadelphia over the last few years to deal with events such as:

The Pope's visit in 2015

The Democratic National Convention in 2016

The NFL Draft in 2018
All these great PLANNED events kept us near or in our home for one or more days. Enough time to make simple preparations or leave town and avoid the party atmosphere created by each event. And yes, there was indeed a celebratory environment when the Pope was here as people came from all across the country.
Nobody was truly adequately prepared for this pandemic. Yet I'm certain a new set of policies and procures will be created to not only deal with returning to life, but with proactive measures to deal with a situation like this WHEN it happens again.
Where has your life been put on pause?
As of this writing, more than 40 million Americans have filed for unemployment; over 15% of the workforce. My numbers might not be precise and there might be some debate about that. That isn't my point. Bottom line is that all of us know people who have been impacted by the loss of a job, disruption of income, separation from friends and family and perhaps even the loss of life. This event has connected all of us as I imagine there is absolutely no one left unscathed in some small or large way. As 9/11 was an anchor for many of us, this is another reflection point that will impact life in ways yet unknown at this time. The pre and post Covid eras.
Gratitude
I've struggled with this for most of my life. I've tried flipping the switch and altering perspectives as often as I can. Sometimes it works, sometimes not so much. When I am stuck in traffic, I get upset about being late. I can flip that switch and value that I am safe and warm and dry (if it is snowing or raining) or that I have someplace to go (which isn't the case for many people right now.) It's the idea of looking at a challenge and taking the time to see the other side. Being grateful for the circumstances we are in or that we have created is not an easy feat, especially when you don't have the luxury of perspective and are in the moment of challenge.
And here we are with the finger on the pause button. Have we taken the time to consider not just the challenges, but also, what are the benefits? I don't have the answers. That is for each of us to figure out. Perhaps the finger needs to come off the pause button for some aspects of life and some might just need to stop completely. This is one of those rare lifetime events when you get the chance to consider the value of something without blindly resuming, just because it was the way it used to be. It's the art of contemplation. Each of us can allocate time for reflection about what suits your situation and vision for your future. One of the many benefits of a free society.
My Pause Button
Monday, March 16, 2020
My finger is still on pause for many aspects of life. I realize that it isn't as simple as on or off or start or stop. I can put some aspects of life on pause and allow other aspects to continue. That's where I am now. Slowly taking things off pause and resuming life where I can, in a way that is safe and brings value, happiness, and joy to my journey. One day at a time. Baby steps. And no, it isn't easy and I don't have a solution other than making some time each day for contemplation of what works best for me and what will suit me well on my journey through this episode and beyond.
I ask you to do the same. Contemplate and don't blindly act just to get your finger off that button.
I wish all of you well and look forward to sharing my next Smaller Dose with you soon.
Now what?
I'm not going to be shy about asking for support. Please share this Smaller Dose with three (or more) friends, colleagues, associates, and anyone else who might find some value in my words. Tell them about me and my book. Tell them how you know me and perhaps how we met. Tell them to sign up for Smaller Doses and to read my previous seven thought pieces. Help me grow the size of my community by 10-fold by the end of the year. Can each of you do that for me? I know you can. Some of you will and some won't and that's ok. I have gratitude for each of you for being part of my journey.
---
Books make great gifts that can be enjoyed, shared and promote discussion and the exchange of thoughts and ideas which elevate everyone. Consider purchasing my book, Small Doses: Common Sense to Common Practice as a gift for yourself or anyone who could use a little wisdom. Get yours today by using the link below. You'll thank me later.
If you are interested in learning more about me and my work, check out my website.
Feel free to respond directly to this e-mail to provide your comments and feedback anytime. And don't forget to share this Smaller Dose with anyone who could use some occasional wisdom.
Until next time…..
Jerry